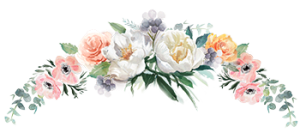 WHAT I OFFER
Personalized
Planning & Coordination
I firmly believe that wedding planning doesn't have to be stressful! That's why I've worked so hard to streamline processes and guide you through each step of your planning journey. Then, in the months leading up to your wedding, I take over the logistics and vendor communications so you can focus on what's most important to you.
Your engagement should be filled with celebrations of your love with family and friends—not worrying about your to-do list. That's why I'll be by your side every step of the way to make sure no detail gets missed, and no to-do goes undone!
Guided Planning
Typically begins 8-12+ months out
Looking for guidance and support? This is for couples who want help managing the planning process leading up to their wedding day. My job is to make sure you don't miss anything important, big or small. I will provide guidance on everything from creating a budget to selecting vendors. Then, on the big day, I'll handle the coordination so you don't worry about a thing other than having fun and getting married!
Coordination
Typically begins 2-3 months out
For the DIY couple. Prefer to choose and manage your vendors? Plan and design on your own? This is for you. I will assist in creating and polishing your day-of timeline, do a final venue walkthrough with you, confirm details with all of your vendors, and run your ceremony rehearsal. On wedding day, I will coordinate all the moving parts so you can relax and enjoy your special day.
Custom Packages
Planning timeline varies
Need something different? Let me craft a custom package perfect you! Custom packages are perfect for couples with unique needs, such as:
Elopements
Destination weddings
Non-wedding events
Packages start at $1,500
Pricing varies by scope of work, guest number, and venue location.
Still have questions?
Ready to chat?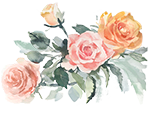 What They Say
``Amazingly easy to work with, and an absolute pleasure of a person. Working with Kristy to make a wedding day happen was an absolute pleasure.``
``Kristy was wonderful to work with! Excellent communication, attention to detail, and organization skills!``
``Having Kristy on your team ensures that all your professionals know what to do and when so that your day goes the way you want. Hire her and you won't be disappointed!``