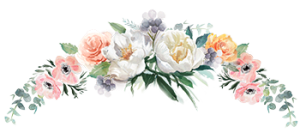 Frequently Asked Questions
Do you offer services outside of the DC area?
Absolutely! I'm willing to travel anywhere in the US and abroad. Estimated travel costs will be included in your proposal after our consultation call.
What's the difference between planning and coordination?
These terms are often used interchangeably; however, I distinguish them as:
Planning is the work done before the wedding to secure all the necessary parts such as venue, vendors, decor, attire, etc.
Coordination is the execution of those plans and making sure everything flows smoothly.
The Goal: Thorough planning meets well-executed coordination.
What's the difference between a wedding coordinator and a venue coordinator?
Typically, a venue coordinator is responsible for overseeing the set-up, food and beverage, and logistics as it relates directly to the venue. An outside wedding coordinator will coordinate and manage ALL logistics and design details with your entire wedding team. A great wedding coordinator will not only make your life easier and stress-free when it comes to your wedding day but will also streamline and simplify the jobs of the entire vendor team (including the venue coordinator!). This allows each vendor to bring their A-game to the wedding and results in a positive experience for everyone.
Do you offer day-of coordination?
Yes! My day-of coordination services are what I simply call my Coordination Package. "Day-of coordination" is a bit of a misnomer, as no good coordinator will only work day-of. There is a lot of pre-work that goes into making your day run smoothly and effortlessly.
Are you licensed and insured?
Yes! I have a business license and liability insurance, which I can provide to venues as needed.
Do you offer set-up and tear-down services?
No, I do not. I will help place items rented from me and décor such as your guest book, card box, centerpieces, signs, etc., but I do not set up or take down chairs, tables, linens, arches, etc. These services are typically offered by your venue, caterers, or rental company.
Do you work with non-traditional couples?
Yes! I love working with all kinds of couples wanting many different types of weddings. I will work with couples regardless of their race, religion, sexuality, or gender.
I'm planning my wedding from a distance, can you still work with me?
Absolutely! Planning a wedding from afar can be tough for couples and I'm happy to help.
What is the starting price for your packages?
My packages start at $1,200, but custom packages are available and may be cheaper for occasions like micro weddings.
My wedding is in 2 months, is it too late to book you?
No, as long as I have availability you can still book me for coordination services.
How early do you arrive on wedding day?
All my packages include 8 hours of day-of coordination. Typically, this is 2 hours before and 6 hours during the wedding. Additional hours can be added to before or after the wedding for an additional fee.
Still have questions?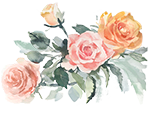 What They Say
``Amazingly easy to work with, and an absolute pleasure of a person. Working with Kristy to make a wedding day happen was an absolute pleasure.``
``Kristy was wonderful to work with! Excellent communication, attention to detail, and organization skills!``
``Having Kristy on your team ensures that all your professionals know what to do and when so that your day goes the way you want. Hire her and you won't be disappointed!``