AUTHENTIC WEDDINGS for thoughtful couples
Serving Washington D.C. + Beyond
Overdone trends. That old school dance Aunt Suzy wants.
Not on our watch.
Unless you want that, of course
Here at Weddings By Kristy, we plan for the couple. Listening intently to what you want your wedding to feel like, we help you nail the vibe that makes your guests say 'this wedding was so damn FUN.' Stress-free. Planned out smoothly. Attention to detail. Your only directive? Make memories with your favorite people.
There's no one wedding fits all.
Don't know where to start?
Midway through vision boarding, thinking 'this is a lot'? We hear you. Working with us is like having a professional tour guide to lead you through bringing your ideal wedding from mental picture to actual day. Because the best wedding is the one where you're relaxed, toasting champagne, and being all lovey with the person you adore.
Wondering what to tackle next?
Download our Essential Wedding Planning Checklist to keep you on track through each phase of planning!
They handed over the reins. We took it from there.
"Kristy inspired a lot of confidence in us, and removed stress from the planning process. We felt we were in very good hands throughout the entire time we worked with her."
"We were in such good hands with Kristy that it allowed both of us to be in the moment rather than worried about the details day of."
"Kristy was so helpful and easy to work with. If we hadn't hired her, Bailey would have lost it. She would not have relaxed or enjoyed the day at all."
'Traditional' isn't in our vocabulary
Personally, we love flowers. But if flowers are 'meh' to you or you don't want to structure your evening like the typical wedding – we love that for you. In here, it's not about how your wedding should go. It's all about your authenticity as a couple. We make sure those thoughtful details and big day priorities are front and center from ceremony to late-night snacks.
Type-A Planner Friend | 10+ Years of Event Management Experience | Loves Love
Hey there! I grew up in the dry heat of Phoenix, AZ but now live in my favorite swamp, Washington D.C. My dream job? Owning a cat cafe. Just kidding (kind of). I've wanted to be a wedding planner for as long as I can remember. But not just any planner. The cis-heteronormativity of the wedding industry kind of gives me the 'ick.' I want to help all couples celebrate their love in a way that feels good to them. Not how society says 'this is what a wedding should look like.' If you're ready to plan something that feels aligned with what you value, I can't wait to hear all about your dream wedding.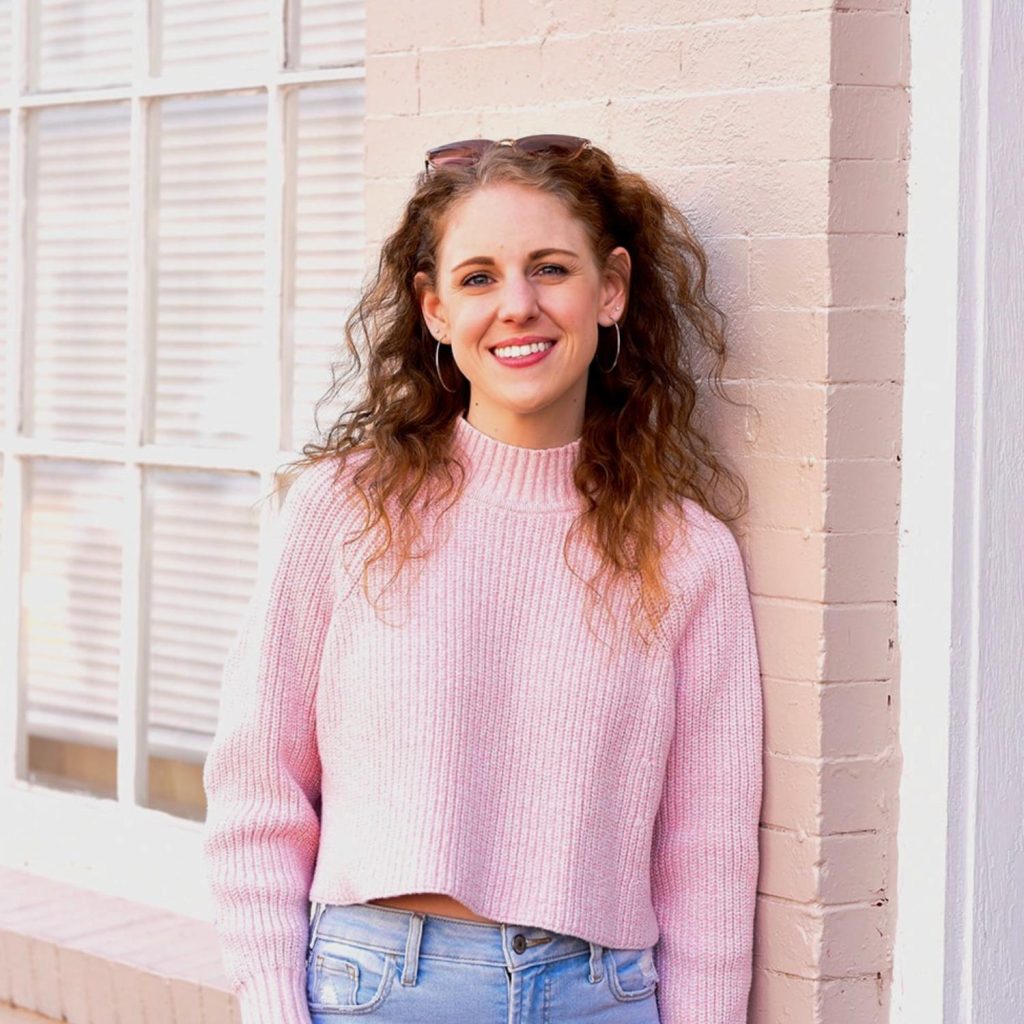 Sit back. Relax. We're in this together.