With iconic landmarks, stunning venues, and a vibrant atmosphere at your doorstep, the idea of a Washington, D.C. wedding is nothing short of exciting.
But, as the famous saying goes, "Timing is everything." So, how long does it really take to plan a wedding in Washington, D.C.?
How Long Do You Need to Plan a Wedding?
When it comes to planning your wedding, you and your partner might be eager to jump into the action, or you may prefer to take things at a leisurely pace. It all really depends on what kind of wedding you have in mind.
But if you're aiming for a well-organized and decked-out celebration here in D.C., just know it'll take some time and effort to make it happen.
In this post, the team at Weddings by Kristy is diving into what's realistic and what's typical when it comes to planning a wedding here in the nation's capital.
Read on as we break down the suggested time frame for each step of the wedding planning process.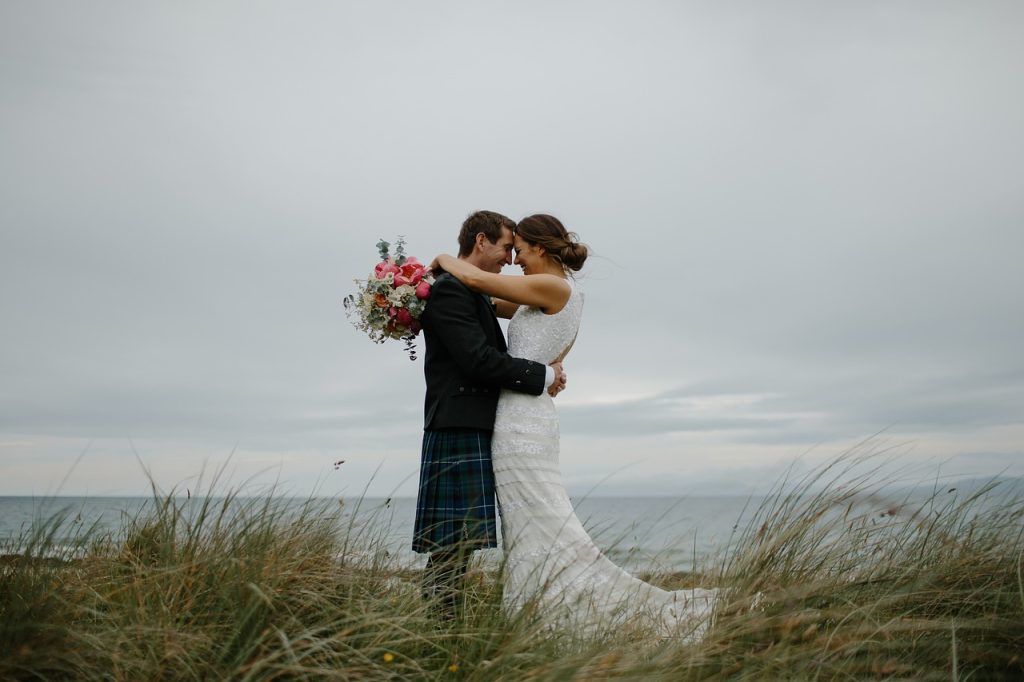 When to Start Planning Your Wedding: 1-1.5 Years Ahead
So, how far out should you start planning your wedding? As we noted above, it's not a straightforward answer.
However, according to The Knot's 2023 Global Wedding Report, couples spend on average 15-16 months planning their wedding. In Washington, D.C. that average is more around 13 months.
However, you can certainly plan your wedding in less or more time.
At Weddings by Kristy, we've planned a wedding as soon as 5 months out and as far as 2 years out. It truly depends on your personal goals and priorities.
Keep in mind that popular venues can book up quickly, especially during peak wedding seasons.
In D.C., the most popular months to get married are May, June, September, and October. If you have your heart set on a specific place, it's wise to secure your date 12-24 months in advance.
Wedding Pro Tip: Couples tend to spend anywhere from 200 to 500 hours on wedding planning! That's a significant amount of time and energy that could be saved by bringing an experienced event planner on board.

At Weddings by Kristy, we're here to take those hours off your plate. Contact us to learn more about our role and services in the planning process.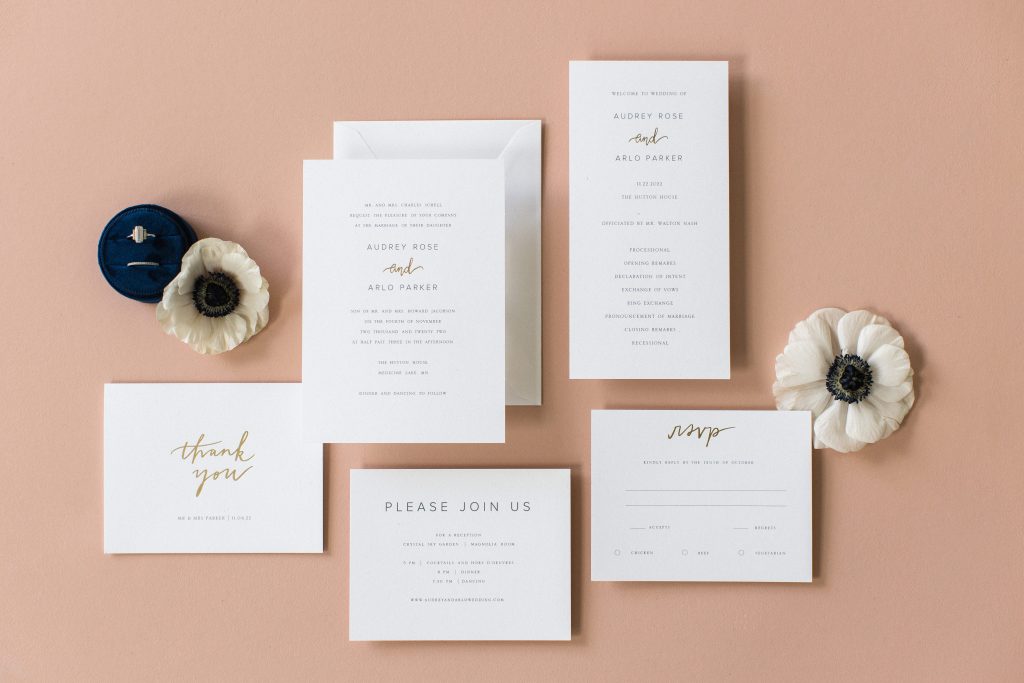 Guest List and Save the Dates: 10-12 months ahead
Creating your guest list should be one of your very first priorities, as this number will have the most impact on your overall budget and planning.
D.C. is a popular travel destination for many, so giving your guests enough time to plan their trip is vital.
Save the Dates:
Save the Dates should be sent out approximately 8-10 months ahead if you're having a destination wedding in D.C. or if many of your guests are traveling from afar.
However, if most of your family and friends are local, 5-6 months ahead should suffice.
Official Invitations:
Wedding invitations should be sent out 6-8 weeks before the wedding date.
These should provide more detailed information, such as the venue address, RSVP instructions, dress code, and any other event-specific details.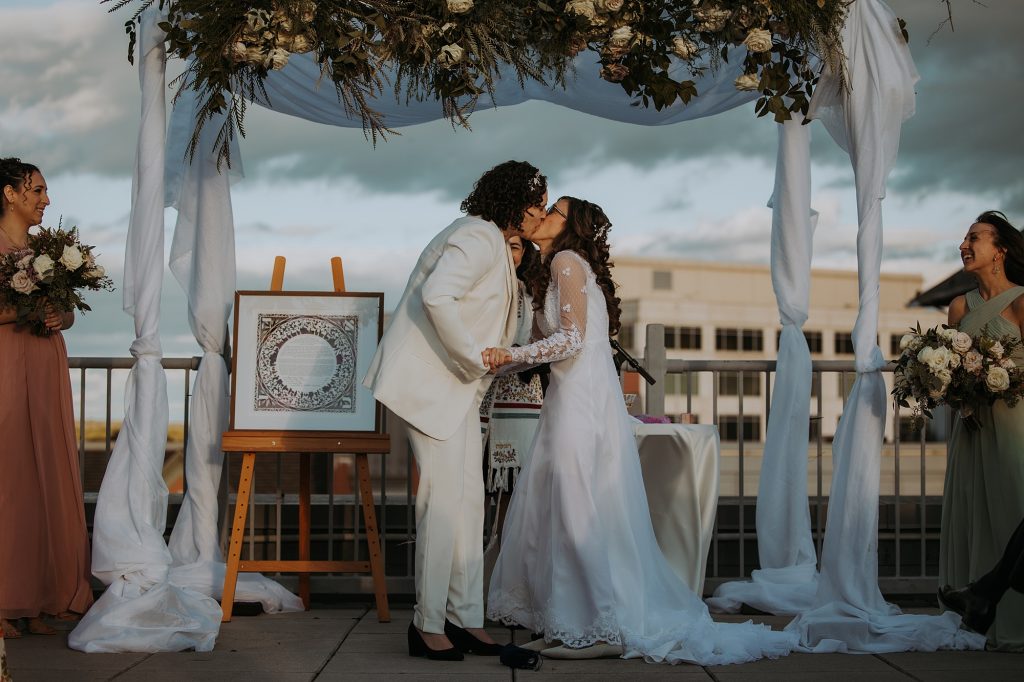 Venue and Vendors: 8-12 months ahead
Selecting your venue is one of the most significant decisions of your wedding, and it often influences the wedding date itself.
With its historic landmarks, elegant ballrooms, and beautiful outdoor settings, Washington, D.C. offers a wide array of wedding venues to choose from.
However, it's important to consider your preferred wedding date and how flexible you are with it. Some venues, particularly those with historical significance and high demand, may require booking a year or more in advance.
This is especially true if your heart is set on an iconic location like the Washington National Cathedral, the Dumbarton House, or the Andrew W. Mellon Auditorium.
At Weddings by Kristy, we have the local expertise necessary to help you choose and secure the perfect venue that aligns with your vision.
Wedding Pro Tip: D.C. is a hub for not only federal affairs but also cultural and artistic events.

This means that venues and vendors can be in high demand. If you have specific preferences, securing them early ensures you get your top choices, allowing you to focus on other aspects of your wedding.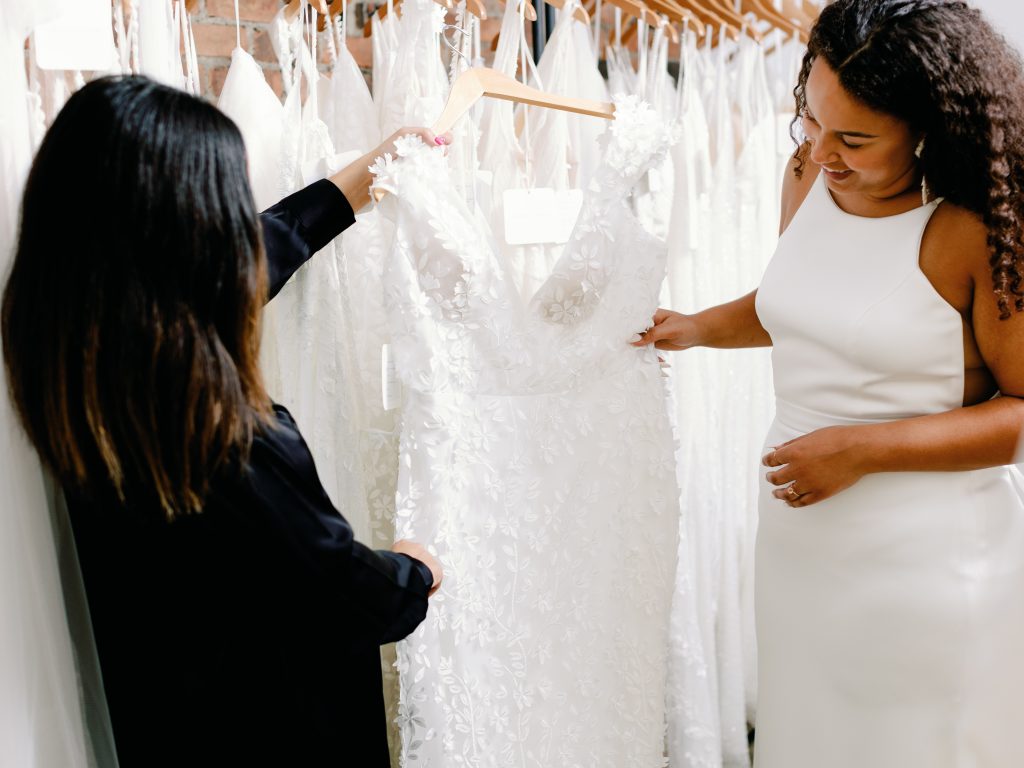 Wedding Attire: 6-9 months ahead
Finding the perfect wedding attire can take time. In Washington, D.C., where fashion and shopping intertwine effortlessly, you aren't at a loss for options! But when should you start your search?
Around 6-9 months before your wedding date is ideal.
Here's why:
Selection and Customization: D.C. is home to bridal boutiques and custom suit tailors that offer a wide range of styles. If you're considering a custom dress or suit, this timeframe provides enough time for design, fittings, and alterations.
Fittings and Alterations: Your wedding attire should fit you like a dream. The 6-9 month window ensures that there's ample time for these adjustments without any last-minute stress.
Unforeseen Circumstances: Unexpected hiccups do happen. Perhaps a designer experiences delays, or alterations take longer than expected. Starting early gives you a buffer to handle any unforeseen circumstances with ease.
Wedding Pro Tip: Alterations are one of the most common surprise expenses for couples. We recommend budgeting at least $1,500, just to be safe. If alterations come in under that? Well, then it's a happy surprise!

Need more help tracking your wedding planning to-dos? Grab our Free Wedding Planning Checklist HERE.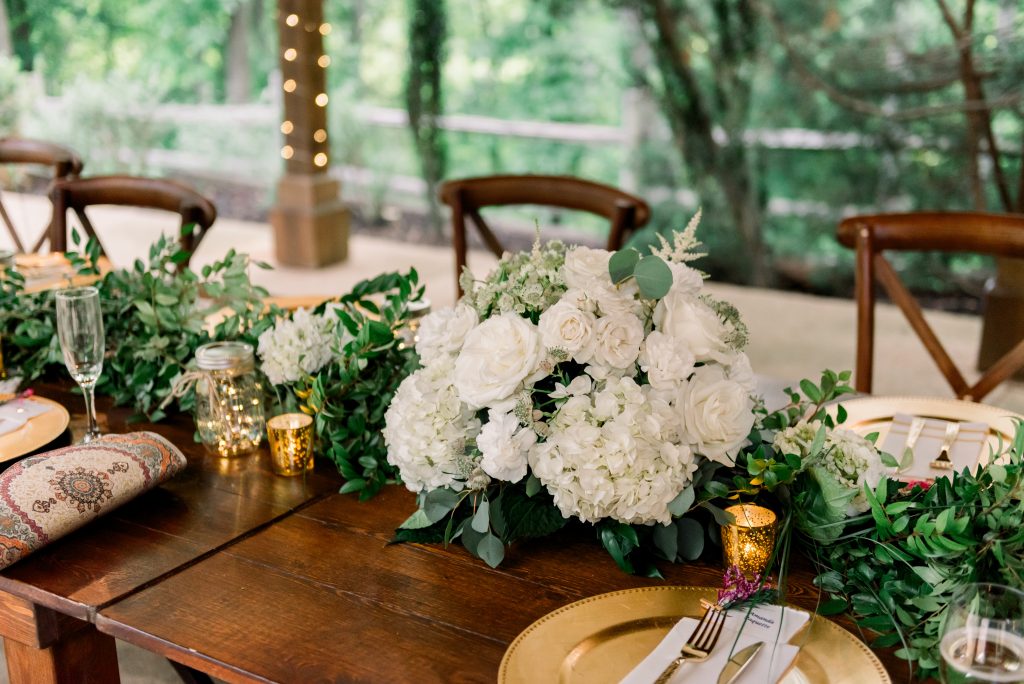 Décor and Details: 4-6 months ahead
At the 4-6 month mark, your wedding starts taking shape in terms of its overall design and theme. This is the time to add more personality and aesthetics to your special day!
Florals: Washington, D.C. is renowned for its cherry blossoms in spring and its gorgeous gardens throughout the year. Consider incorporating locally grown flowers that bloom in the season of your wedding to save time and money.
Decor Elements: Details matter. Consider what decor elements, such as table settings, linens, centerpieces, and lighting, will enhance the ambiance of your wedding venue.
Enlisting the help of a professional wedding planner can be a game-changer for wedding day details and decor.
Weddings by Kristy is based in D.C. and fully equipped with the experience and knowledge necessary to help you plan out all the fine details of your big day.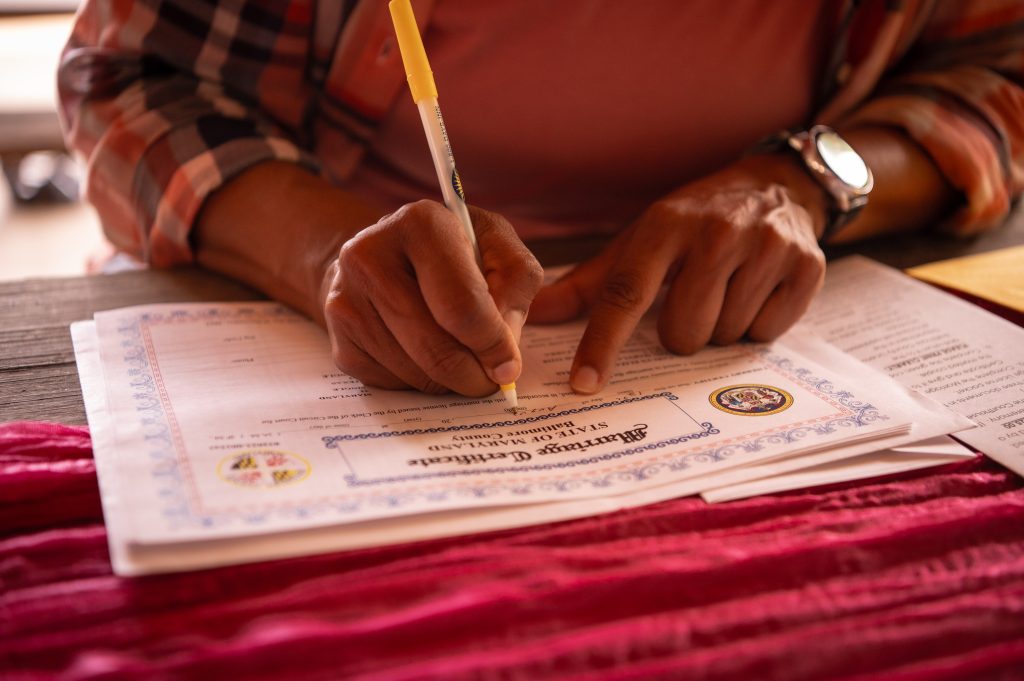 Marriage License: 1-2 months ahead
In Washington, D.C., obtaining a marriage license is a pretty straightforward process, but it does come with one hitch – a three-day waiting period.
This means that once you've applied for your marriage license, you can't legally marry on the same day.
It's important to plan your visit to the Marriage License Bureau with this period in mind. Waiting until the last minute can be stressful and may not align with your wedding date.
That's why we recommend applying for your marriage license 30-60 days before your wedding day. This timeframe ensures that all legalities are taken care of in a relaxed and organized manner.
Important Note: While D.C. marriage licenses don't expire, that's not true in every state. If you are getting married outside D.C., be sure to check with your local jurisdiction to see when you should apply.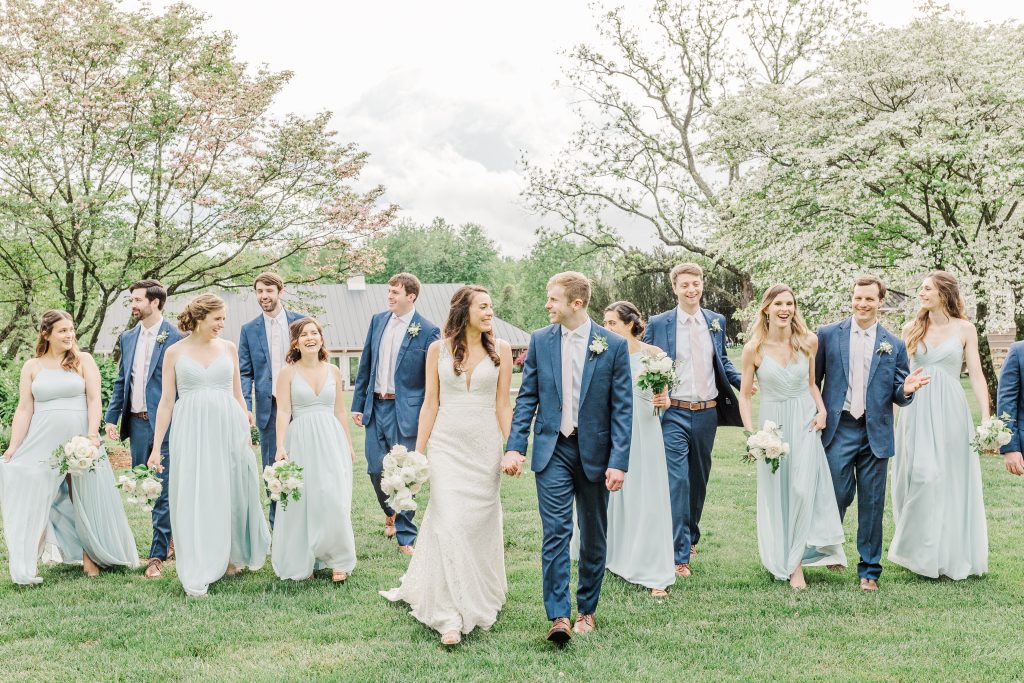 Final Touches: 1-2 months ahead
In the final stretch, it's not uncommon for some last-minute details to arise.
This could include any unexpected changes in weather if you're planning an outdoor event, final transportation arrangements for your guests, or any additional decor elements that need to be added.
You'll want to leave at least 1-2 months for any final touches or last-minute changes.
In these last two months, be sure to double-check all arrangements with your vendors and venues, confirm your guest count, create a seating chart, finalize alterations, and handle any last-minute details!
2-3 Weeks Before the Wedding:
This is the last chance for you to make any changes, so work with your wedding planner to ensure all details are correct, confirmed, and ready to go!
1-3 Days Before the Wedding:
You'll be busy getting your nails done, packing for your honeymoon, and enjoying any pre-wedding festivities, so don't forget to take a moment to relax and enjoy the excitement.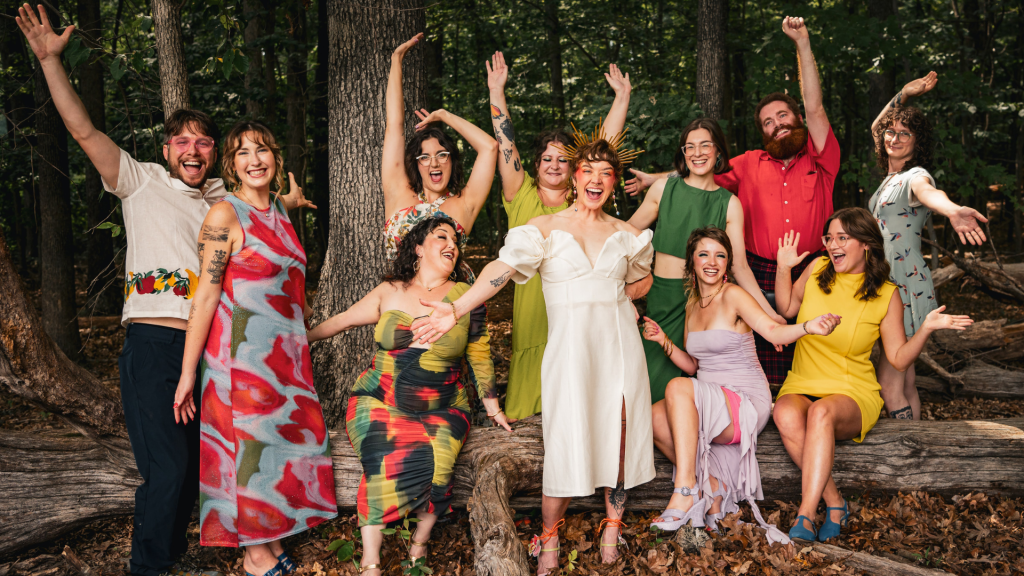 The Big Day: Congratulations, you've made it!
All that planning leads to this moment. Soak in every second, let the history and natural beauty of D.C. be the backdrop to your love story, and dance the night away!
Keep in mind that this is a general timeline. Your specific needs and preferences might require more or less time for different tasks.
The most important thing is to stay organized, flexible, and focused on what truly matters – the celebration of your love.
Let Weddings By Kristy help plan your special day.
We are here to help! Please reach out so we can decide how to get you down the aisle on your preferred timeline!