Once the excitement of your recent engagement settles, the reality of wedding planning can start to feel a tad overwhelming.
Especially when it comes to the not-so-glamorous topic of the wedding budget.
Yep, I said it, "budget". I can almost hear the collective sigh coming through the screen.
Listen, we get it, building your budget may not be the fun part of wedding planning, but before we can gush over those candlelit centerpieces and gold accents you've been dreaming about, we have to nail down your bottom line.
Why, you ask?
Because creating a detailed wedding budget is one of the most important parts of your wedding planning process! It allows you to stay on track financially and be realistic about what you can and can't afford.
And the only thing worse than not getting the wedding of your dreams is being in unexpected debt from trying to get there without a plan.
But here's the good news – you're not alone in this. With a little friendly guidance, you can create a wedding budget that makes you feel comfortable, confident, and in control.
In this blog post, we'll show you how to build a wedding budget step by step so that you can have the wedding of your dreams without breaking the bank.
Let's jump in.
Why Building a Wedding Budget is Important
Planning a wedding is truly a magical time in your life (I mean when else are you going to get to create a physical representation of your love?), but the reality is it can also be incredibly stressful.
With so many decisions to make and details to consider, it's easy for your budget to spiral out of control. That's why building a wedding budget is so important.
It helps you stay organized, focused, and in control of your finances. Without a budget, it's easy to get caught up in the excitement of planning and overspend on things that may not be as important to you in the long run.
According to The Knot Real Weddings Study, 54% of couples spent more than they'd planned on their wedding budget.
That's more than half! And honestly, probably an underestimate.
Picture this: without a budget, it's like grocery shopping when you're hungry (we've all been there, right?). You might get swept away in the whirlwind of planning and end up splurging on things that, in the grand scheme of things, might not be all that important to you.
In fact, making decisions based on price and not priorities is actually one of the most common wedding planning mistakes couples make.
So, let's keep those finances in check. Follow the below steps to get started on building your detailed wedding budget: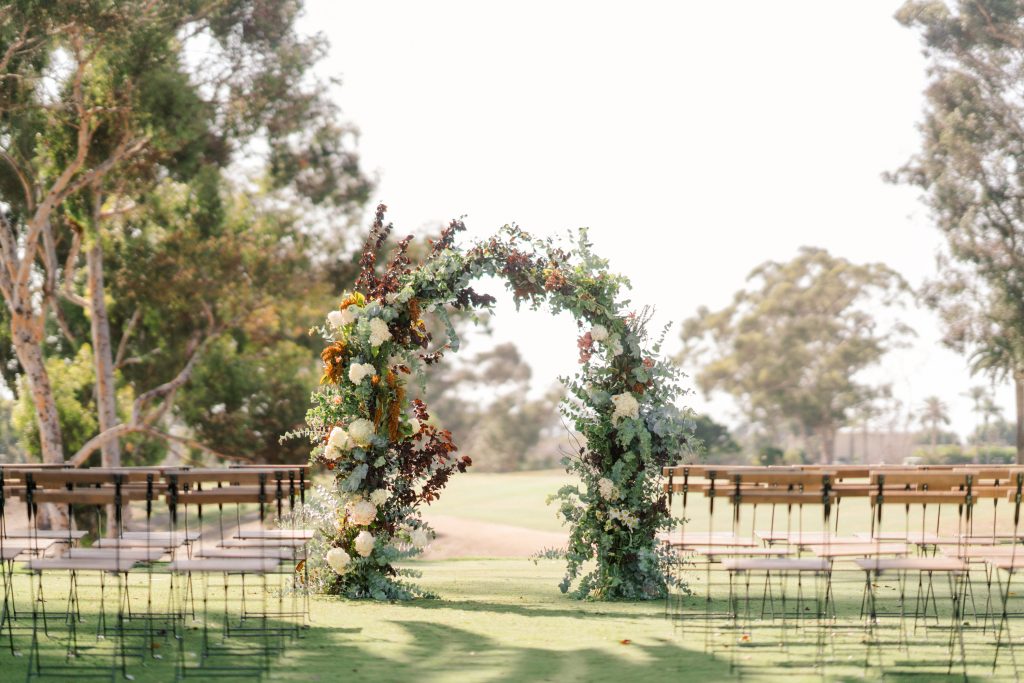 Step 1: Define Your Total Budget
Determining your total budget is the first step in creating a wedding budget that works for you.
To start, sit down with your partner and have an open and honest conversation about your finances. Discuss how much you are comfortable spending on your wedding and set a realistic budget that you both agree on.
Next, decide how much money you're able to save each month, then calculate how many months you have between now and your ideal wedding date. From there, you'll need to either adjust your savings plan or your wedding date to fit your time frame.
Finally, consider any contributions from family members or other sources. If you're lucky enough to have financial support, factor that into your total budget, along with any saved money you already have stored away.
Remember, it's important to be transparent and communicate openly with those who are contributing to ensure everyone is on the same page.
We recommend asking anyone who's volunteered to contribute to pay for a specific line item, such as the venue, catering, or florals, to help the process run more smoothly.
Keep in mind that your total budget may need to be adjusted as you go through the planning process and make decisions about where to spend your hard-earned cash.
Wedding Pro Tip: Weddings can sometimes be pricier than expected. The costs can vary based on factors like location, guest count, and your unique vision. It's important to keep your budget grounded in reality. Don't get caught up in an ideal budget that might not match the real world. Most, but not all, of the couples we work with spend between $40,000 and $80,000 on their wedding.
Step 2: Prioritize Your Must-Haves
Now that you have your total budget, it's time to get real about your priorities.
What aspects of your wedding are most meaningful to you and your partner?
Maybe it's the dreamy venue, the mouthwatering food, or capturing every magical moment. Make a list and rank them. This will guide you in directing your budget where it matters most.
Once you have identified your must-haves, be sure to allocate a larger portion of your budget to these categories. This ensures that you can splurge on the things that truly matter to you while being more conservative with other categories.
Remember, your wedding day is all about you and your partner, so focus on your non-negotiables and make those must-haves a priority in your budget!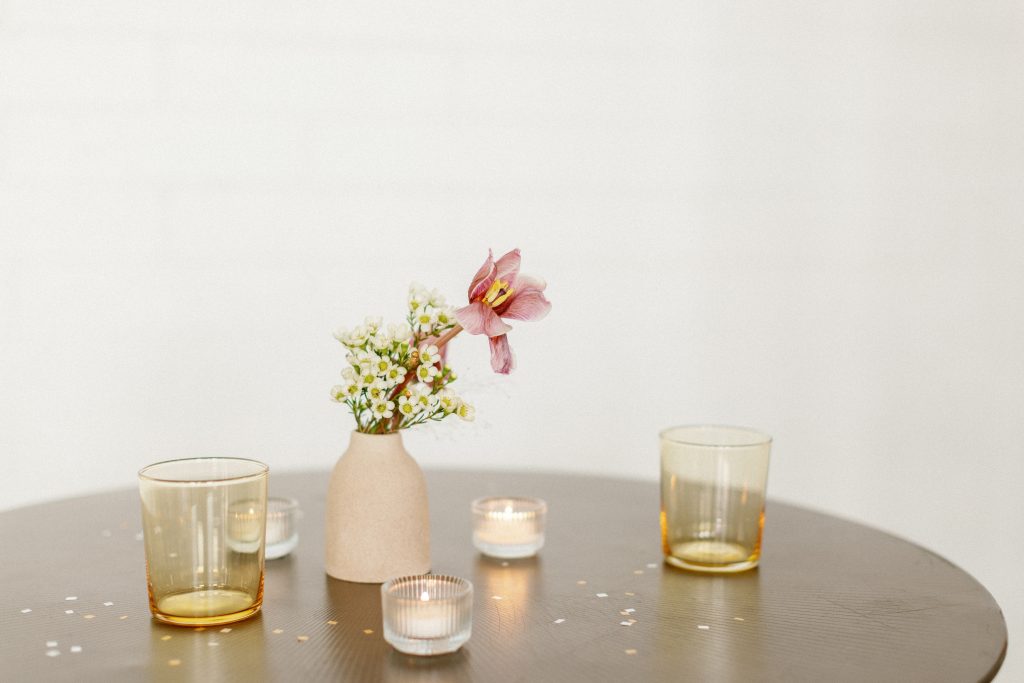 Step 3: Create Categories
Next, you'll want to divide your budget into categories. This step is crucial for keeping track of your expenses and making sure you spend your money wisely.
Use a wedding budget checklist or guide to help you allocate funds for each category, such as the venue, food, dress, and decorations. At Weddings by Kristy, we provide this service to all our clients and would be happy to help you get started.
In the meantime, grab our free Wedding Planning Checklist HERE.
Going through a detailed checklist will help you identify all the potential costs associated with each category, so you can budget accordingly.
Be sure to consider any additional expenses, such as wedding favors, transportation, or accommodations.
Here are the top categories we recommend you get started with (in order of budget impact):
Wedding Planner
Venue
Food and Drink
Photography
Entertainment
Check out this helpful resource for a more complete list of unforeseen wedding costs you may want to plan for.
Wedding Pro Tip: Although not listed as a budget category, keep in mind that Guest Count will have the largest impact on the overall budget. Reducing your guest list is the simplest way to reduce costs.
Some couples may not find it necessary to budget for a wedding planner or know how one could benefit them. However, wedding planners are experts in the event industry and can help coordinate an event that is personalized to you, all while respecting your budget comfort zone.
Be sure to check out our blog post on what a wedding planner actually does and how they can help you bring your wedding vision to life.
It is important to note that within each of the above categories are minor details that will also need to be carefully planned and budgeted for.
Think of this step as organizing your closet by color – it may seem a little over-the-top but trust us, it'll save you from those "Where did all our money go?" moments.
Remember, each couple is different so there's no one right way to divide up your budget.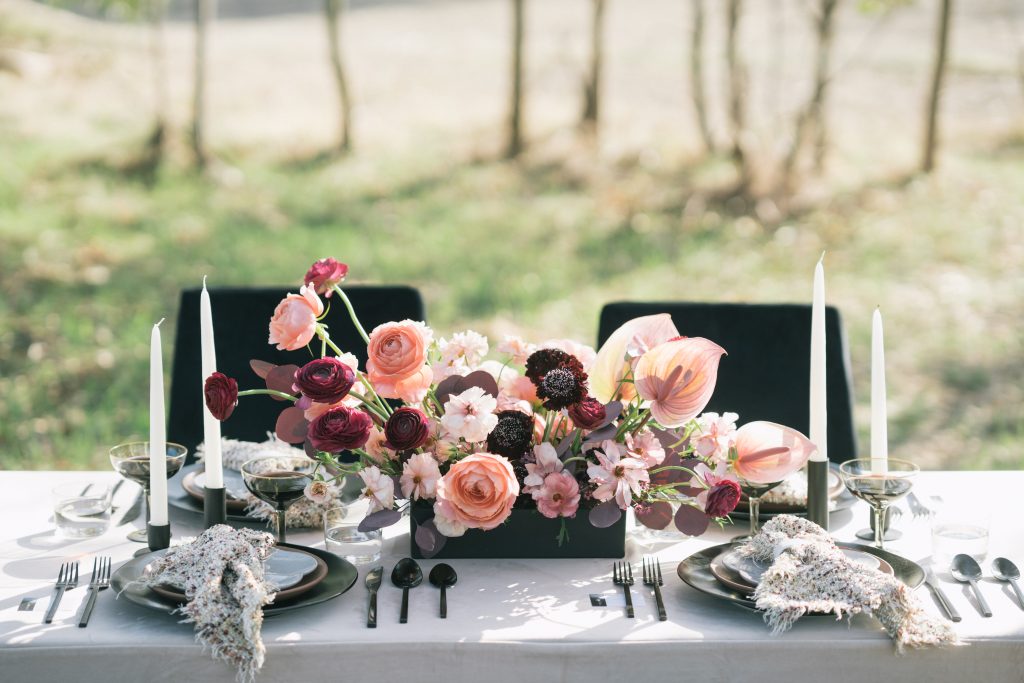 Step 4: Maximize Your Budget
There are plenty of tips and tricks to help you maximize your budget in order to stretch every dollar and ensure you get the most bang for your wedding buck (Think DIY decor!).
However, one overlooked tip we'd like to touch on is vendor choice.
Your vendors play a crucial role in bringing your dream wedding to life, and making the right choices can help you stretch your budget further without sacrificing quality.
First, consider the services that are most important to you. Prioritize vendors that align with your vision and offer the best value for your money.
Next, research and compare prices, read reviews, and have conversations with multiple vendors to be sure you are making the best choice for you and your wedding.
And lastly, yes, you can negotiate pricing but don't assume vendors will lower costs without any trade-off on your end. Vendors may be open to removing or reducing services in order to reduce cost, but not if it comprises the quality of their services.
Another option is to look for local and up-and-coming vendors who may offer competitive prices. For example, you may consider hiring a student photographer or musician who can offer their services at a lower cost.
Wedding Pro Tip: Although you may find lower rates among vendors who are new to the industry, you should never compromise on quality in areas that are most important to you.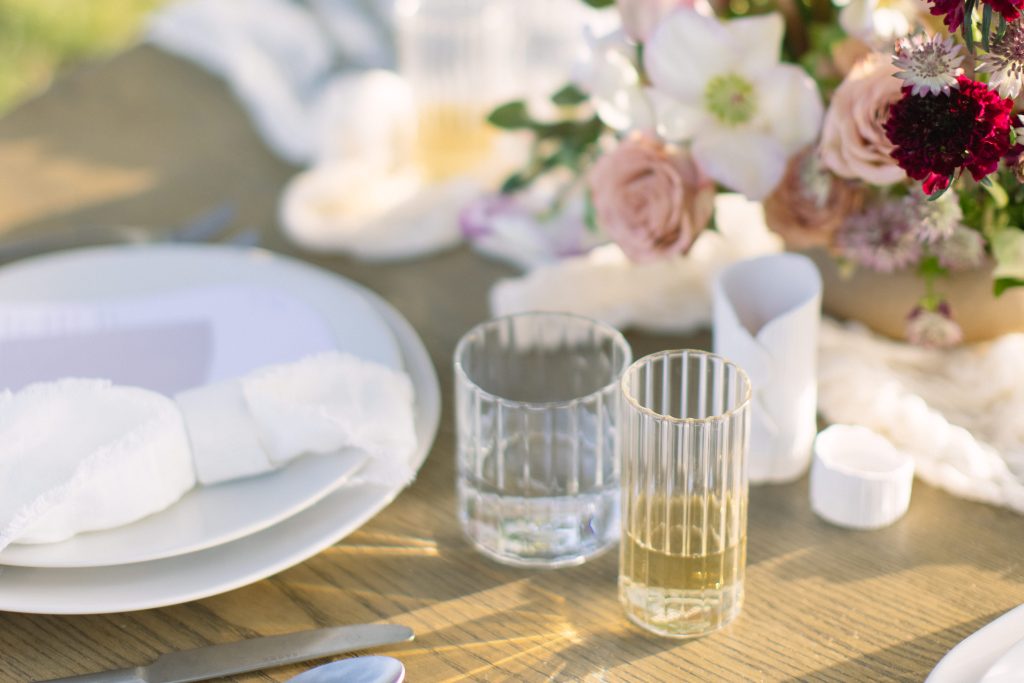 Step 5: Keep Track
It's important to keep track of your expenses throughout the planning process. This will help you stay organized and ensure that you're sticking to your budget.
One of the easiest ways to keep track of your expenses is by using a spreadsheet or budgeting tool. This will allow you to add all of your expenses, categorize them, and track how much you've spent in each category.
Now, you don't need to go all Wall Street here. Just set your budget limits and categories, and then keep an eye on your progress. This is one of the best ways to be sure you are staying within your desired wedding budget.
Whether you prefer a traditional spreadsheet or a budgeting app, find a system that works for you and stick to it.
A budget and expense tracking spreadsheet is something we offer to all couples at Weddings by Kristy. If you're looking for more support with your budget and planning needs, please reach out to chat with us!
Wedding Pro Tip: Don't forget to track deposits paid and save all receipts and invoices in a safe and reliable location!
Step 6: Stay Flexible
When it comes to building your wedding budget, it's important to embrace flexibility.
As a busy couple, you're juggling multiple tasks and responsibilities, and sometimes things don't go as planned. We know from experience.
That's why flexibility should be your new best friend.
Wedding planning is a tricky and dynamic process, and unexpected changes are bound to happen.
Maybe the perfect venue you had your heart set on is no longer available, or the caterer you had booked increased their prices.
We get it. It sucks.
But instead of getting overwhelmed, remember that being flexible allows you to adapt and find alternatives that can still bring your wedding vision to life.
By embracing the change and adjusting your expectations, you may discover that a new addition or direction adds a unique and memorable touch to your wedding day that you hadn't considered before.
Flexibility also applies to the budget itself.
As you go through the planning process, you may find that some aspects of your wedding are more important to you than others. Be open to adjusting your spending to prioritize those things.
For example, if you realize that photography is now a top priority for you, you can adjust your wedding budget to allow for a more experienced photographer or additional hours of coverage.
We know change and uncertainty can be stressful, but your wedding is all about celebrating your love story and the start of your adventure together. By staying flexible, you're free to focus on what counts!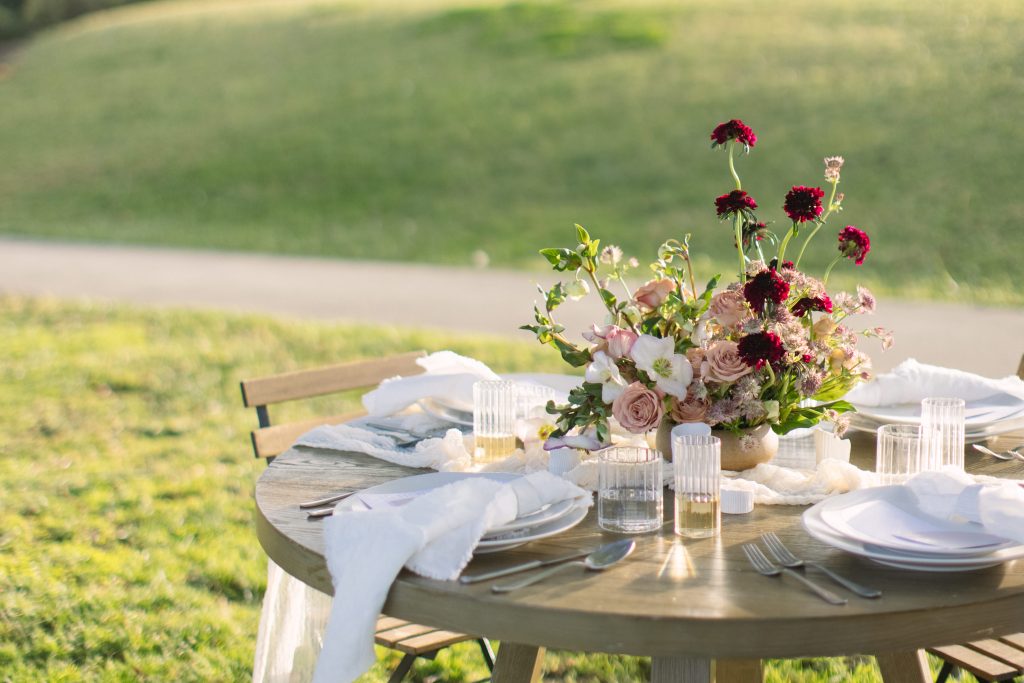 Step 7: Plan for the Unexpected
Ah, unexpected wedding expenses – they're like the wedding crashers of your planning party. These sneaky costs have a knack for popping up when you least expect them.
Maybe it's extra alterations for the dress, last-minute décor additions, or even those unforeseen weather-related changes for your outdoor ceremony.
No matter what they are, rest assured that it's all part of the wedding planning adventure. This is why having a little budget cushion for these unexpected twists is smart.
We typically recommend our clients set aside 2-3% of their total budget for these unforeseen costs. This will give you some cover for additional expenses without compromising your overall budget.
Here are some of the most common expenses we see couples forget to plan for:
Alternations
Gratuity
Contingency Plan Rentals (think tents in case of rain)
Set-up and breakdown fees
Wedding Insurance
Save for these unexpected costs now so that when those surprise expenses come dancing into your big day, you'll be able to keep the celebration going without missing a beat!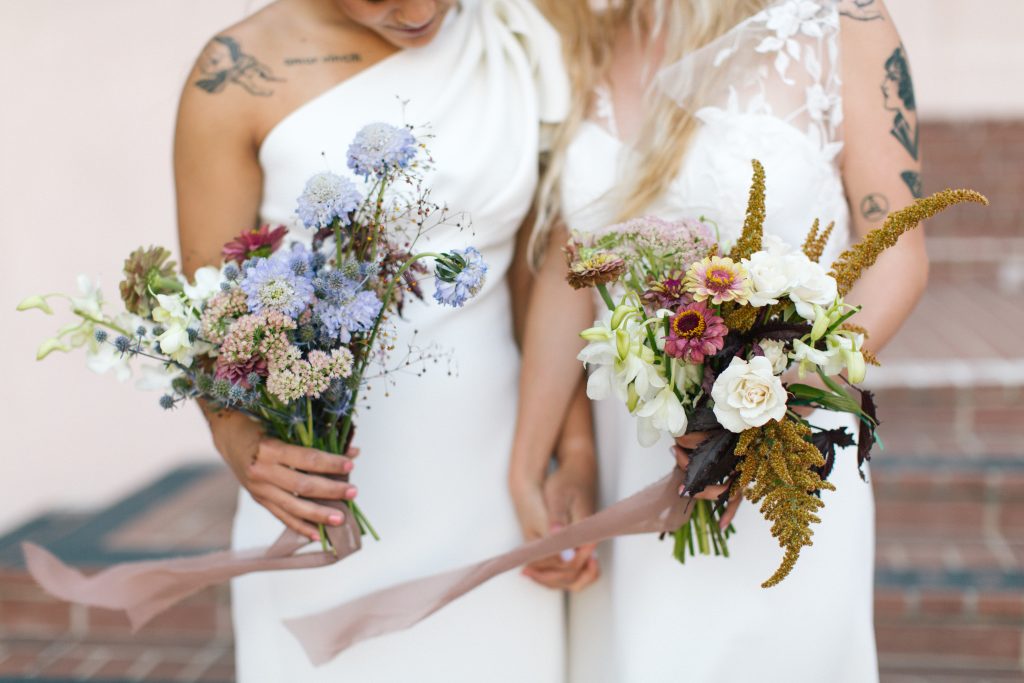 Step 8: Stay True to You
Your wedding budget is a tool, not a constraint. Don't forget the most important part of this journey: your love story.
Stay true to yourselves, and let your budget help you create a day that reflects your unique journey as a couple.
Building a detailed wedding budget doesn't have to be a headache. With a clear plan, a touch of flexibility, and your love as the centerpiece, you've got everything you need to create the wedding of your dreams.
Looking for more help with your wedding budget?
Here at Weddings by Kristy, we're all about understanding your dreams and desires inside and out.
By getting a clear picture of what truly matters to you, we can make sure those special elements get their well-deserved slice of the budget pie, all while finding creative and clever solutions for the rest.
Your dream wedding is within reach, and we're here to make it happen. Let's Chat.